Why choose MST for your undercarriage service provider:
Wide range of fitting services from one track roller to a complete undercarriage overhaul.
Fully accredited onsite engineers who are highly trained for safe working.
Avetta accreditation which recognises our continuing commitment to maintaining proper health and safety procedures.
Our undercarriage service facilities in Durham, Glasgow and Guildford are home to our team of experienced service managers.
Our expert team's commitment to you:
Identify the right repair for your machine part and application.
Process your order as efficiently as possible.
Repair or fit your components without delay.
Achieve the highest levels of performance.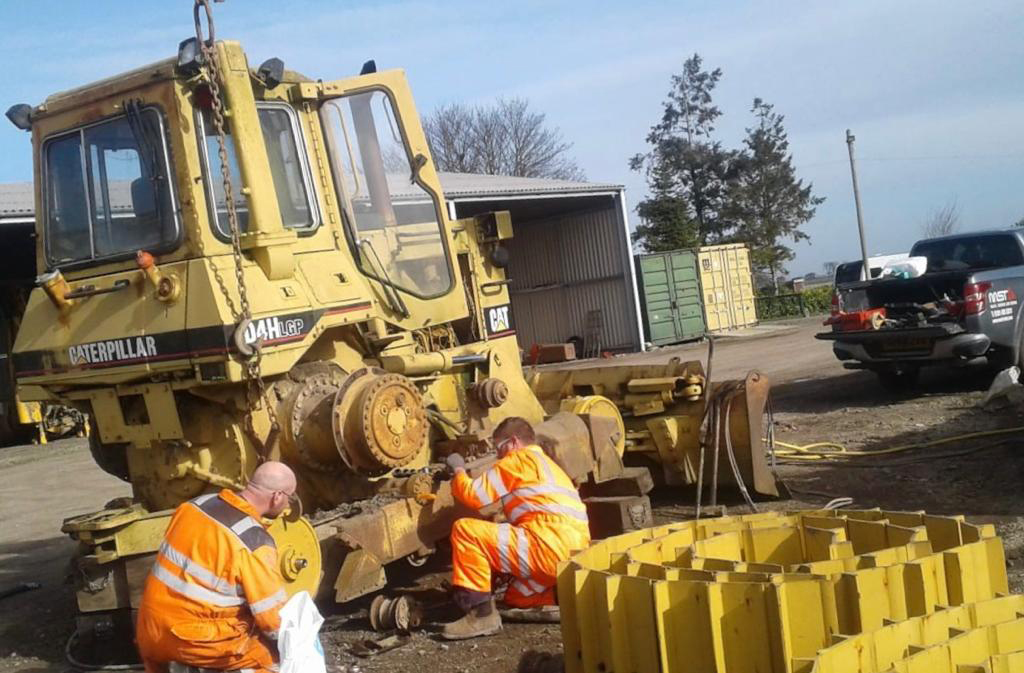 Our services include:
Complete undercarriage overhauls
Track shoe remove & refit
Service exchange tracks
Track shoe replacement
Track chain repairs
Roller reconditioning
Idler rebuilding/reshelling
Track adjuster repairs
Sprocket rerims
On site track repairs