MST has a new Repair Parts Product Manager, Mathew Pennels, based at the companies headquarters in Birtley.
Matthew, formally of KEP Services, will focus on MST's range of frame components, final drives, transmission, engine, chassis and hydraulic repair parts.
As part of the ITR Group, MST have direct access to the World's largest range of repair parts. With over 50,000 parts in their catalogue for Caterpillar, Komatsu, Volvo, Hitachi and JCB machines, ITR have an extensive range of products that MST can offer in the UK.
MST's range includes:
Pins & Bushings, Seals & Seal Kits, Cups & Cones, Piston & Rod Groups, Friction Discs & Plates, Sensors & Solenoids, Gears & Gear Rings, Hardware, Engine Parts, Gaskets & Gasket Kits, Steering Links & Sockets, Tie Rods, Equaliser Bar, Bogies & Pins, Caps & Trunnions, Pumps & Turbos, Driveshaft & Universal Joints.
A one stop shop for earthmoving spare parts
MST have not previously focused on this extensive range of repair parts, but plan to make it a core component of their offering to the UK earthmoving industry.
The addition of Matthew to the Birtley team is an exciting development for the company. In conjunction with MST's unrivalled range of undercarriage, rubber tracks and bucket wear parts, the addition of the new repair parts line offers MST the complete supply package for MST's customers ensuring a one stop shop for earthmoving spare parts.
"Ours is a niche industry where it's important to speak to somebody who knows the machines and the parts"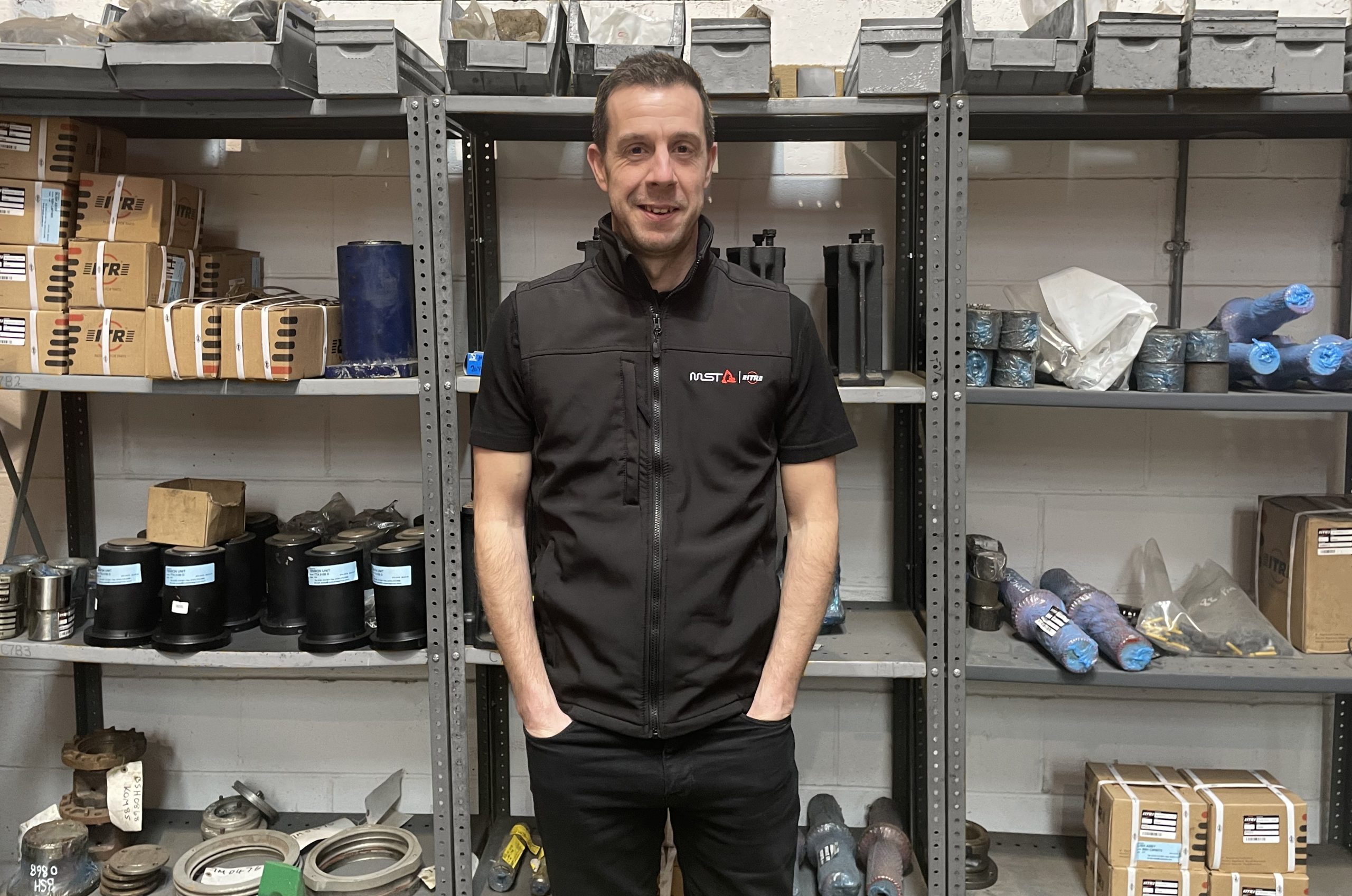 Better service guaranteed
With his strong knowledge and experience in the industry and his proven track record in sales growth and repair parts management, Matthew is well-equipped to help the department achieve its goals, and to provide a more comprehensive and convenient service to MST's customers.
To find out more about MST's repair parts range, visit www.mstpartsgroup.com/products/repair-parts/