We're delighted to announce that Patrick Yeates has been named Sales Development Manager for Compact Equipment for MST
MST now have a new Compact Equipment Sales Manager to focus on the development and growth of products for the compact equipment market including rubber tracks, rubber pads and bolt on bucket teeth.
Patrick Yeates takes on this role alongside his current role as area sales manager for the South Wales region.
With a background in compact equipment rental, Pat is in the best position to advise on all areas of maintenance and the best solutions to minimise downtime and maximise efficiency of these mini and midi excavators.
.
Years of experience in the compact equipment industry.
Having worked in the compact equipment industry for over 15 years, Pat has a wealth of knowledge and experience. As a result, he is an ideal fit for this new role. He is knowledgeable in the areas of product maintenance, customer service and product development. Pat has a strong understanding of the importance of providing a high level of customer service and satisfaction. He is passionate about providing the best possible solutions for his customers.
In his new role, Pat will be responsible for the development of new products and services for the compact equipment market. He will also be focusing on marketing strategies and promotional activities to help drive sales and customer engagement with our marketing team. In addition, he will be responsible for developing customer relationships and providing technical support and advice.
"Ours is a niche industry where it's important to speak to somebody who knows the machines and the parts"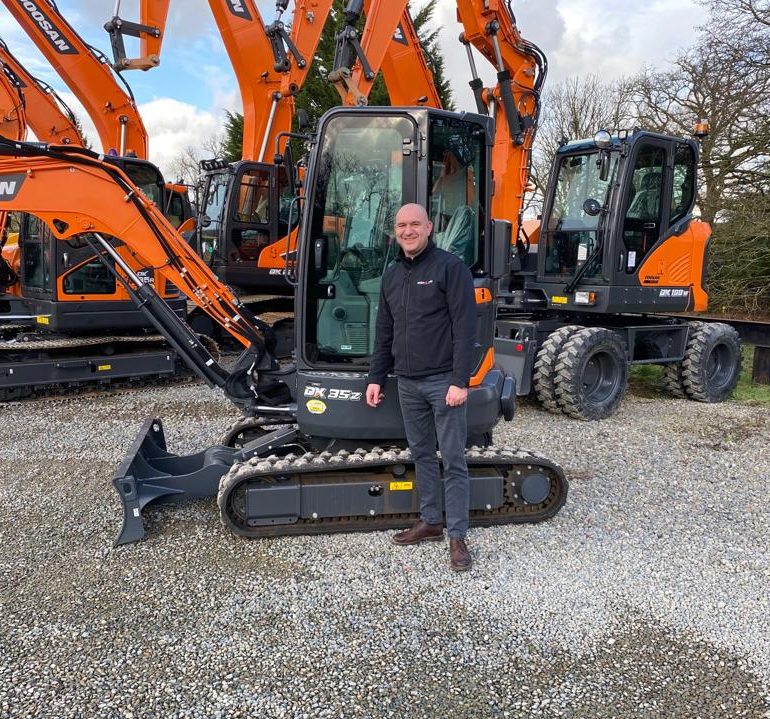 Better training, higher standards of customer care.
Pat will be working closely with the sales and customer service teams to ensure that all products and services meet the customer's needs and are delivered on time. In addition to developing and expanding the compact equipment market for MST, Pat will be responsible for training and educating staff on the latest industry standards and requirements.
Pat's extensive industry experience and customer-focused approach will be a valuable asset to the MST team. He is eager to make a positive contribution and to help the company reach its goals.