MST increases stockholding capability at its Birtley site.
UK earthmoving operators now have even greater access to the widest range of tracks and wear parts, following MST's announcement that it has extended its stockholding facilities at its headquarters in Birtley, County Durham.
The new facility introduces a further 25,000 square feet of stockholding to the site's already sizeable 100,000 square feet.
The expansion forms a key part of MST's ambitious growth plans which have only gathered pace since the company became an official part of one of the world's largest spare parts manufacturers, the ITR Group, in 2019. It includes an investment of some £150k in racking and new fork lifts, as well as a significant upgrade to the company's packaging area.
Increasing the stockholding to this degree, brings the following benefits to our customers:
Greater choice from much larger stocks, held directly in the UK.
Greater streamlining of the process from order to dispatch, with a new stores counter at the front of our site, enabling quicker turnarounds.
Access to a greater number of rubber tracks for customers in the North of England, replacing the need to source these products from MST's facility in Cumbernauld, Scotland.
As Rory Whitehall, MST's Managing Director, points out,
"The ITR Group holds some £200 million of stock, globally. As their sole authorised UK distributor, we are able to offer our customers, access to a range of aftermarket spare parts that is simply unrivalled anywhere in the UK."
"Extending our stockholding in this way allows us to bring in, and store, significantly higher levels of stock. The obvious benefit to customers is that they get their parts much quicker than if we needed to ship them to the UK; added to that, we are in a stronger position to mitigate some of the external challenges that the country, indeed many parts of Europe, have faced over recent months."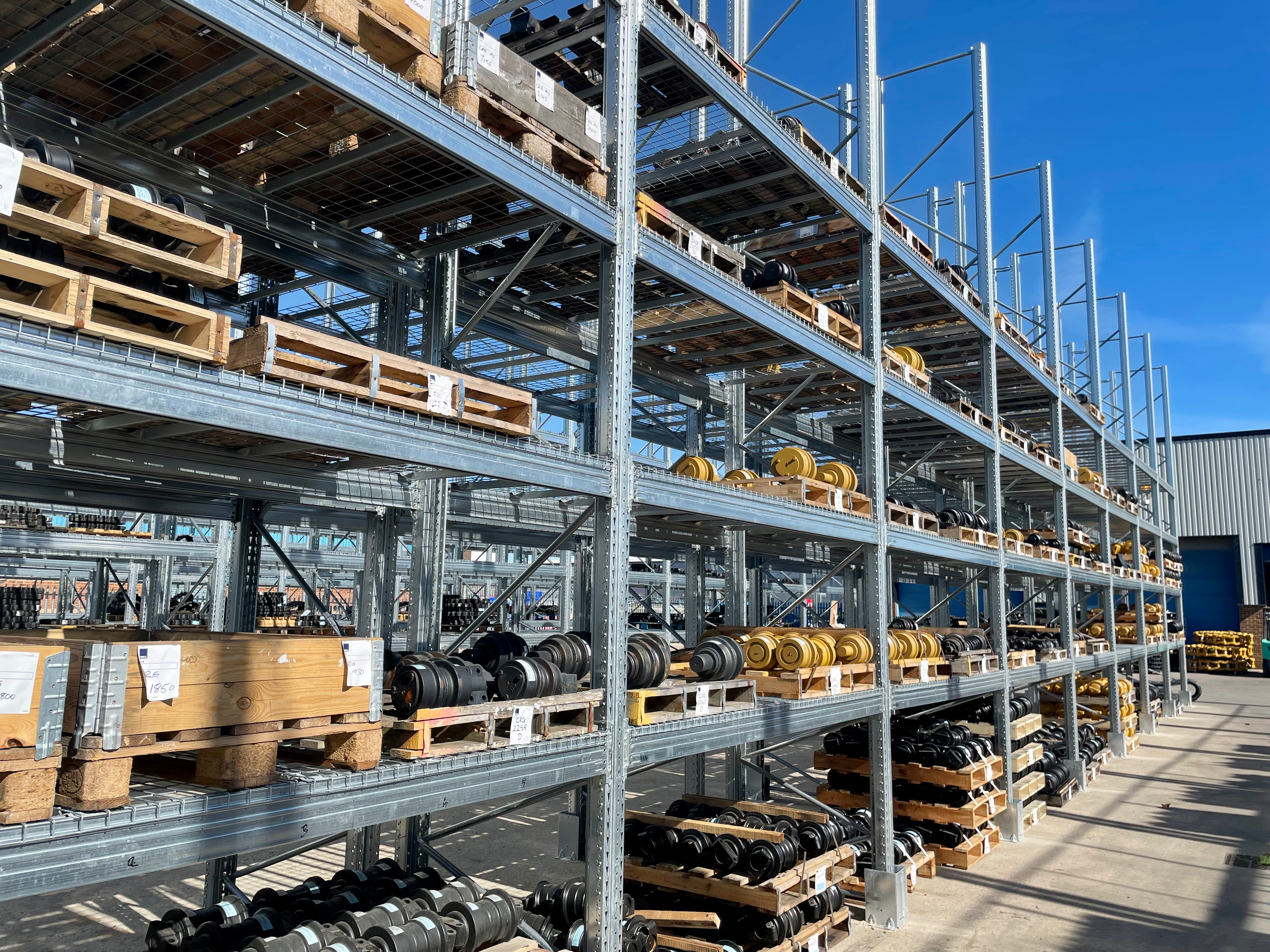 The new racking provides an additional 1000 extra pallet spaces for stock of Undercarriage and Wear Parts.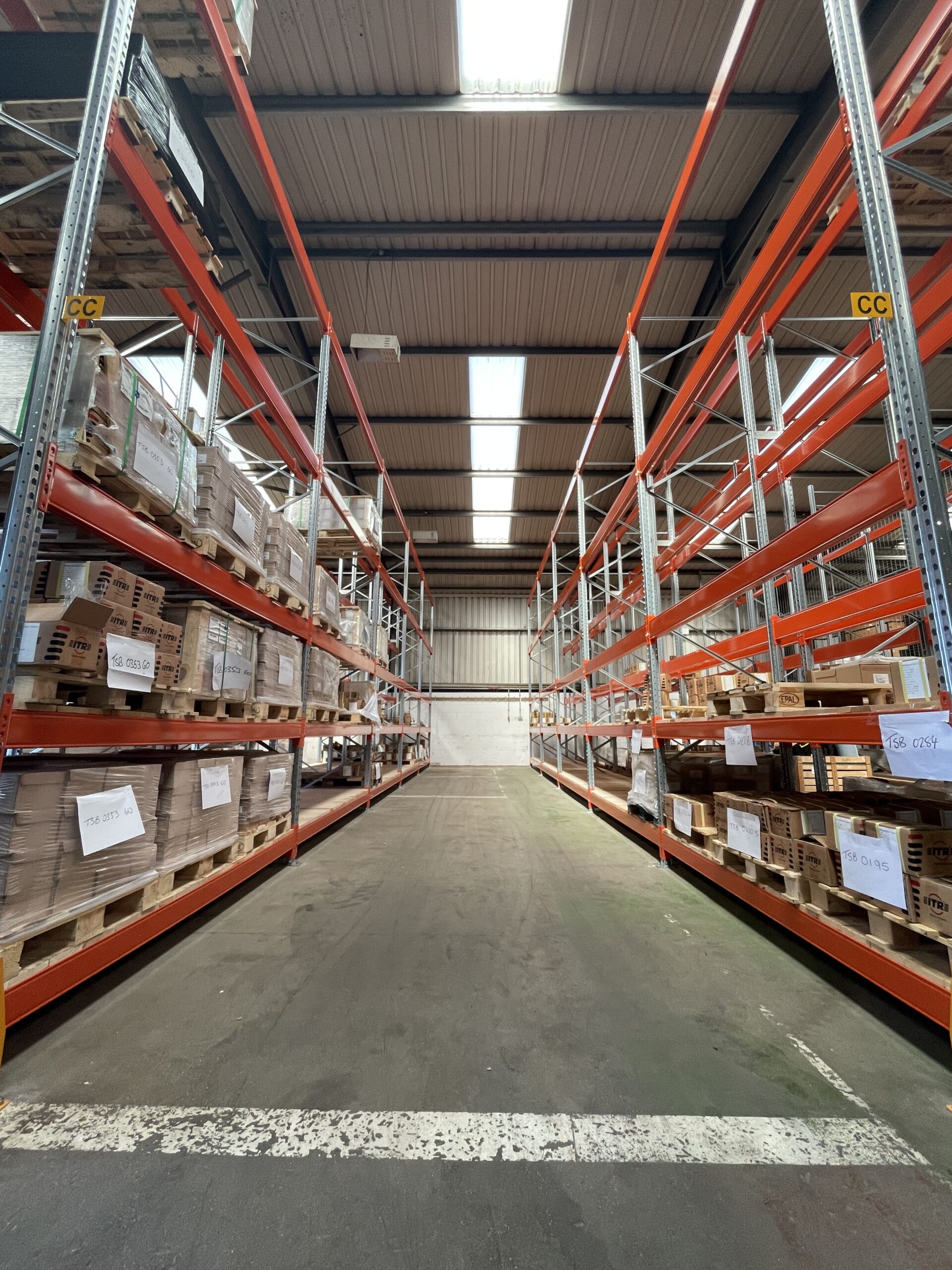 A new storage of fast moving items for quick delivery turnaround.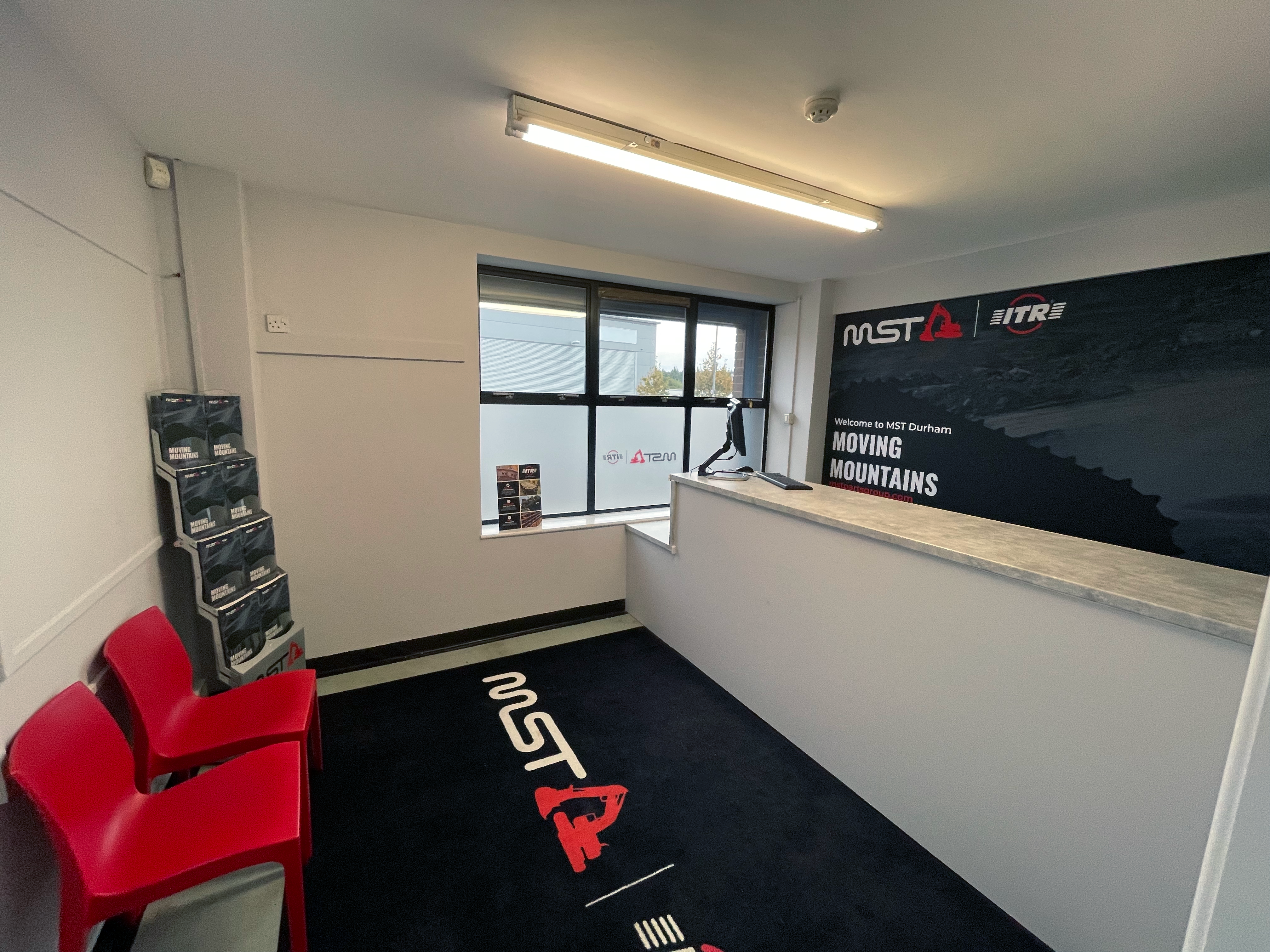 Our new parts counter offering a local collection point for the North East.
"We are able to offer our customers access to a range of aftermarket spare parts that is simply unrivalled anywhere in the UK"
MST's new Customer Collection Reception is now based on Portobello road.
Just off the main road, this new location ensures accessibility whilst maintaining the quality service MST Parts Group is renowned across the UK for.
The new postcode for this site is DH3 2RY
All HGV and machine deliveries continue to be taken to the main site on Shadon Way.