MST are excited to announce that we are now the official authorised supplier of VIBY High Tip loader Buckets in the UK.
The perfect partnership, combining High Quality, High Performance, Premium VIBY High Tip Buckets supported by MST's proven capability of exceptional customer support, spare parts and repair service, across the UK.
Maximum Value. Maximum Wear life.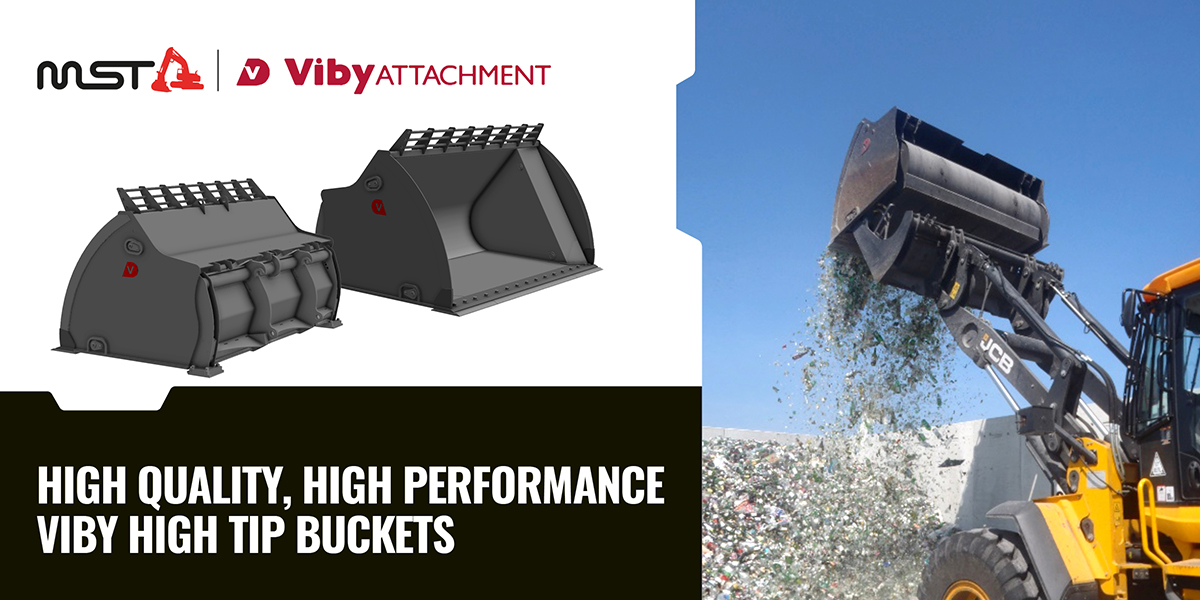 Viby Buckets sole supplier agreement signals exciting new chapter for MST
UK operators seeking the very best in high-tip buckets now have direct access to the Viby range, following the announcement that MST has been appointed as the sole authorised supplier in the UK.
The Viby buckets – which were first manufactured in Denmark in the 1960s, are renowned as high-quality loading equipment built to last. There are a number of reasons for this. Firstly, the buckets are built from full Hardox steel. The grade of steel has been optimised for durability against impact and wear, whilst being lightweight enough to reduce wear on the machine itself. As well as a distinctive shape, the bucket is designed differently to others on the market, with a view to optimising performance. As a result, weight is distributed further back which reinforces the machine's stability. All rams are cushioned, and components including rams, pins, pipes and bushes are OE quality.
Expertise in buckets is no new concept for MST, who have operated their own in-house bucket and attachment manufacturing division (known as Hi Spec Manufacturing) since 1998. It means that the company now either sells or makes the most comprehensive range of buckets in the UK, of all sizes and types, and for all applications.
The new partnership comes at a particularly exciting time for MST which celebrates, this year, 50 years in earthmoving machinery and parts. It follows the announcement in 2019 that MST had been chosen as the sole authorised UK distributor for some of the world's largest spare parts manufacturers including ITR, Esco and Hardox Wear Parts; further reinforcing the company's core brand values of offering quality products through exceptional customer service.
Not only do Viby buckets offer long-term reliability, they allow extra loading height and weight which makes them the perfect companion for high-sided vehicles. Loading time can be significantly reduced as a result, and efficiency improved. The buckets are designed for applications in sectors including Waste and Recycling, Agriculture, and Quarrying, making light work of handling even the most challenging of loads: between 5-16 tons of agricultural material; and 9-33 tons of waste or light material.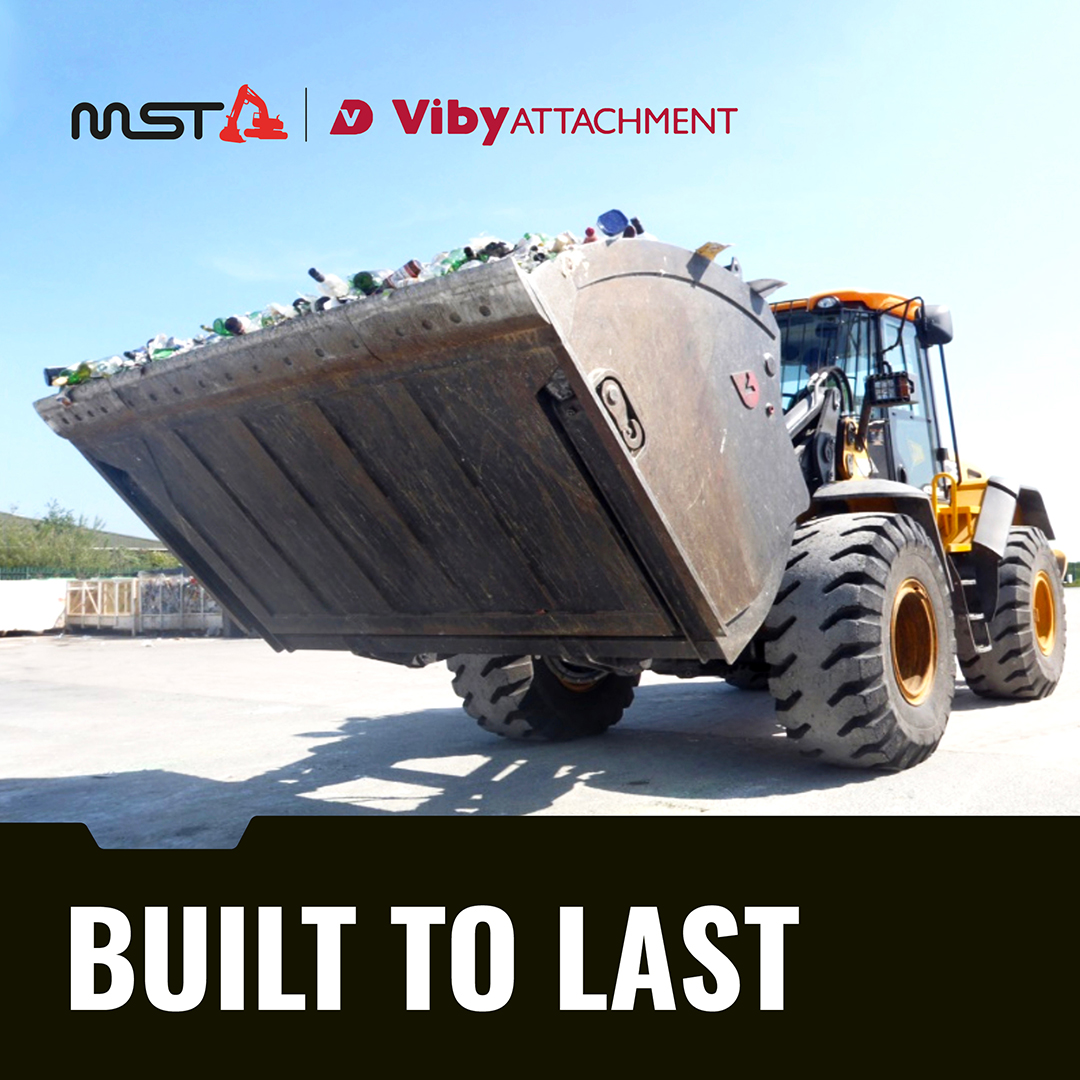 As Rory Whitehall, MST's Managing Director, describes,
"At MST, we have a long history as a trusted supplier to OEDs and OEMs, as well as directly with large-scale users. They choose us because of our wealth of knowledge in hardwearing loading equipment. Ours is a niche industry where it's important to speak to somebody who knows the machines and the parts. Since the Viby bucket can be designed for different manufacturers and machines, it is important that operators work with a supplier who has the time-served expertise to advise on the best fit for the application."
MST will be featuring a Viby bucket at Demo Expo 2021, being held in Coventry in September 2021.